Welcome to summer. Finally!
It was a long hard winter for all of us…so we hope that you're enjoying the beautiful weather we are currently experiencing.
It's been a pretty hectic last few months here at Peel Scrap Metal. So we thought we would get you caught up on some of the changes and new developments that are happening.
The Peel Scrap App…Part Deux.
Every business needs to stay competitive…and it's challenging to say the least. One way we do this at Peel Scrap Metal is by constantly looking at all the touchpoints where we interact with our customers and working to find useful ways and means to improve those interactions.
We also talk to and listen to our customers. That's why we invite comments at our public facilities, provide feedback forms and solicit comments on our blog.
The development of the Peel Scrap App was an innovation that followed just such a process. It was intended as an additional convenience for customers on the go and it has been successful. The IOS platform was chosen initially because Apple devices were the most common type of devices used by folks in the markets we serve.
Welcome to summer
Recently, Andrew P. left us a comment on one of our blog posts that he wanted to see the App in the Google Play Store so that Android users could download it as well. Actually, we have been quietly working on that and are pleased to tell Andrew, and all of our customers, that it is now up and running. Here is the QR code and link. By the way, like the IOS version, it is also free to download.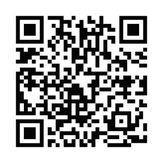 Tax a pic with your smartphone or tablet or click on this link or tinyurl.com/k97qraf to access Android app download.
Weigh, Pay and Away! Another significant development in the customer service area is currently taking place at our Oakville warehouse. Here we are installing an 80-foot truck scale and crane to facilitate the handling of bigger vehicles and larger loads. We're very excited about this development, which, like many of our service additions, is in response to customer demand. Also note that the renovations to install these scales will in no way impact regular service for customers with smaller quantities of material. Refreshed Look For Our Site If you have checked our website recently at www.peelscrapmetalrecycling.com you will have noticed that we have given it a new look with the help of our on and offline communications team (Onwords & Upwords & tmhr Consulting). One of the additional features we have introduced on our home page is a video channel, which will give site visitors a more up close and personal look at Peel Scrap Metal. Let us know what you think. We will be doing some more filming this summer so stay tuned!
Community Events & Activities


Environmental Day at Clarkson Public School The first ever Environmental Day at Clarkson Public School in Mississauga was held on May 3rd and we were extremely pleased to be a part of a very successful effort to raise money for the their playground fund. The kids and the community did a great job.
In all more than $2800 was raised to kick start the fund. 6th Annual Oakville Environmental Awareness Day We are very happy to once again participate in Oakville's Annual Environmental Awareness Day. Under the auspices of Oakville's Chamber of Commerce, proceeds will be donated to Big Brothers, Big Sisters of Halton. This year the venue has been moved to a larger site.
It will take place at the Oakville Go Station on Saturday, July 5th from 11:00 am to 2:00 pm. In addition to taking end-of-life electronics, we will also be taking scrap metal and appliances as well. The link to the Chamber of Commerce events site is: www.oakvillechamber.com/oakville-chamber-events/business-networking-events/icalrepeat.detail/2014/07/05/229/-/6th-annual-environmental-awareness-day Oakville Hospital Foundation The week of July 14th to the 20th we will be collecting end-of-life electronics at our Oakville facility with the proceeds being donated to the Oakville Hospital Foundation in support of the new Oakville Hospital.
Hope to see you there. It is a great cause as the hospital will be of enormous benefit to the community. Here is the link to the Oakville Hospital Foundation Events Calendar. www.oakvillehospitalfoundation.com/News-Media/Events-Calender.aspx As always, we value your feedback…and your support.