Commonly Purchased Metals & Alloys

We're pleased to announce that our public yards in Mississauga & Oakville are bullfrog powered with 100% green electricity.

Selected as Best Recycler in the Oakville Beaver's 2014 Reader's Selection.
We were also honoured in 2012 & 2013.
Great People Doing Great Work
Our Responsibility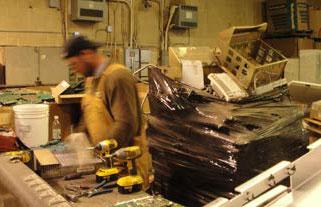 At Peel Scrap Metal Recycling LTD we have always felt strongly that the most important word in our company name is 'recycling'.
For many years before the 'green revolution' in our society began, the scrap metal recycling business was at the forefront of industries Read More
Family Owned & Operated For More Than A Century
Gary Dvorkin, President
Gary started in the scrap metal business in his father's company in Calgary in the early 1970s. In 1990 he moved to Toronto and teamed up with his brother-in-law, Jeff Shaffer, to start Peel Scrap Metal Recycling Ltd in Mississauga. Gary attended Arizona State University and is a B Comm. graduate of the University of Calgary.
Jeremy Dvorkin, Vice-President, Operations
Jeremy is the son of Gary Dvorkin, and has been with Peel on a full time basis since 2003. Before that he worked for the company in a part time capacity all through his high school and college years. He has a business degree from Humber College and in keeping with his heritage he has a knack for business and innovation.
Ryan King, General Manager of Peel Scrap Metal
Ryan, a lifelong friend of Jeremy's, came to Peel from the TD bank where he was a branch manager. Both his financial and people skills are extremely well utilized here at Peel.
Our Business Runs On People Power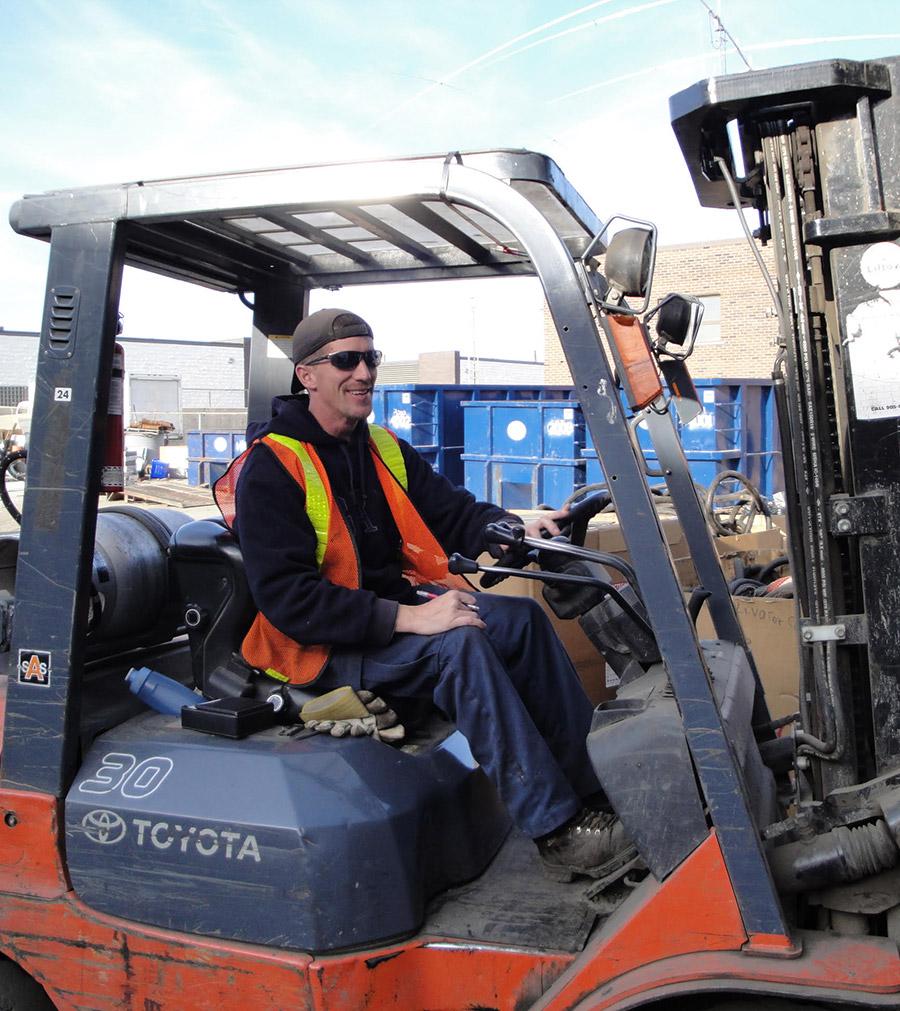 Like any business, we firmly believe that our best assets walk in the front door every morning. Our crew come from a variety of backgrounds, and bring with them both the technical and people skills that are necessary to help Peel Scrap Metal Recycling Ltd. run effectively.
On the other side of the coin, safety is always an essential consideration and to that end, we ensure that all our employees are properly trained and certified.
Our crew is the engine that makes our business go and we have one of the scrap metal industry's finest.
Peel Scrap Metal Recycling is Looking For Good People
At Peel Scrap we are always on the lookout for good people.
Our current needs include Scrap Metal Buyers and Forklift Drivers, for both our Mississauga and Oakville warehouses. These are full time positions.
If you are qualified and interested please email your resume to (Word or PDF file) to info@peelscrapmetalrecycling.com
Every Picture Tells A Story