Peel Scrap Metal Recycling Serving Southern Ontario, including Mississauga, Brampton, Etobicoke, Burlington, Oakville, Milton & Georgetown
Pricing For Our Top Metals
| METAL/ALLOY | CURRENT PRICE |
| --- | --- |
| NO 1 BRITE COPPER | $4.63 lb |
| NO 1 COPPER | $4.53 lb |
| NO 2 COPPER | $4.23 lb |
| TRANSFORMER COPPER | $2.93 lb |
| YELLOW BRASS | $2.80 lb |
| NO 1 STRIPPABLE WIRE | $2.95 lb |
| NO 1 INSULATED COPPER | $2.85 lb |
| NO 1 HOUSE WIRE | $1.95 lb |
| NO 2 INSULATED COPPER | $1.60 lb |
| COMMUNICATION CABLE | $1.50 lb |
| BX CABLE | $1.85 lb |
| CLEAN ALUMINUM/COPPER RADS | $2.05 lb |
| DIRTY ALUMINUM/COPPER RADS | $1.55 lb |
| ALUMINUM EXTRUSION | $1.03 lb |
| CLEAN RIMS | $1.17 lb |
| MLC ALUMINUM | $0.73 lb |
| PAINTED ALUMINUM | $0.73 lb |
| CAST ALUMINUM | $0.52 lb |
| AUTOMOTIVE BATTERIES | $0.18 lb |
| TRANSFORMERS | $0.55 lb |
| ELECTRIC MOTORS | $0.28 lb |
| BALLAST | $0.18 lb |
| LEAD | $0.75 lb |
| 304 STAINLESS STEEL | $0.58 lb |
| 316 STAINLESS STEEL | $1.05 lb |
| TIN/SHRED | $0.12 lb |
| DEALER CLIPS | $0.14 lb |
| NO 1 HEAVY MELT | $0.12 lb |
| AUTO CAST | $0.19 lb |
| MONITORS/TV | $0.06 lb |
NOTE: Our intention here is to give you an indication of scrap prices for some of the metals we purchase most frequently. Since these prices are driven by fluctuations on commodity and currency exchanges around the world, they are necessarily subject to change without notice.
All prices are $CDN.
lb is the abbreviation for pound.
NT is the abbreviation for Net Ton(2000 pounds).
Commonly Purchased Metals & Alloys
Scrap Metal Recycling & Electronics Recycling in the GTA
We are a family owned and operated dealer & processor of a wide range of scrap metals, insulated wire and end-of-life electronics.
Our reputation is built on a foundation of fair trading practices, excellent customer service and a genuine commitment to our environment and the communities we serve.
The industrial recycling we do is one of the most important ways to ensure that valuable non-renewable resources are given new life. It's a key environmental responsibility which we take seriously.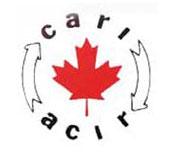 Members of The Canadian Association of Recycling Industries
We Also Sell Metals
To The Trades & The Public