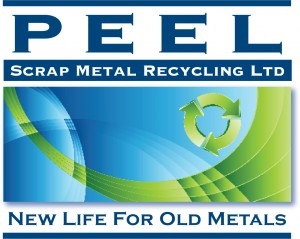 The word 'Recycling' came into use in the 1960s as the world's population exploded along with the mass production of consumable goods.
As goods got cheaper and cheaper, labor became more expensive, and affluence in society grew, we gradually became a throw-away society, If it was too expensive or inconvenient to repair a product it was just cheaper overall and cheaper to buy another. Manufacturers even started building products under a scheme of 'planned obsolescence', which further exacerbated the waste problem.
As a result we saw more and more material going to landfills and, at the same time, the natural resources need to make all this consumable product started to deplete.
Global Recycling Day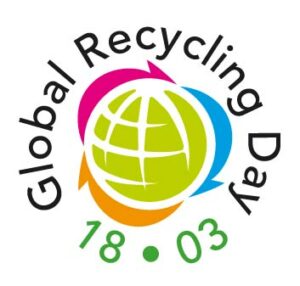 In 2017 the BIR, (The Bureau of International Recycling) decided to start Global Recycling Day beginning in 2018 on March 18 every year.
We are members of the Canadian Association of Recycling Industries, (CARI), who brought Global Recycling Day concept to our attention.
It is well known that there are six natural resources on our planet that sustain life: Air, Water, Oil, Natural Gas, Coal and Minerals. The Bureau Of International Recycling decided to add Recycling to this list to make it seven natural resources.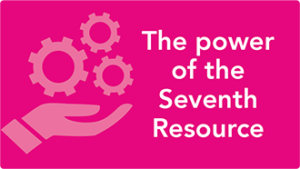 It could be argued that the first six are finite resources, and the bi-products of coal and oil, in particular, have raised the CO2 levels in the planet to dangerous levels.
Conversely, RECYCLING can be done over and over again.  Recycling also reduces CO2 emissions by more than 700 million tons per year. This is equivalent to the CO2 exhaust emissions that all the aircraft on earth put into the atmosphere each year.
Climate change is a reality and it is up to us as individuals and responsible businesses to take real responsibility for the planet we live on.
Even if you are not 100% convinced about climate change, we are still polluting the oceans, especially with non- biodegradable plastics, we are destroying the natural habitats of other species with whom we share this planet and using up our natural finite resources at an ever increasing rate as populations continue to grow.
Most people do not equate recycling with saving our planet but it is time to change our attitude toward that, because soon it may be too late.
Support Global Recycling Day
This year's Global Recycling Day has a main theme of Recycling Heroes… people, places, businesses and activities that have continued to support the recycling effort during the pandemic.
In order to raise more community awareness, this year I have sent emails to The City of Mississauga, the Town of Oakville, called the City of Brampton, and contacted the Mississauga and Brampton Boards of Trade, The Oakville Chamber of Commerce as well as the Peel and Halton School Boards to make them all aware of Global Recycling  Day. I have also contacted CBC News. I did this because I have never seen Global Recycling Day talked about by any of these organizations. And because I believe it is a day a day that everyone should know about.
We encourage everyone to visit their site (https://www.globalrecyclingday.com/) and read the stories of people and businesses who are going the extra mile as far as recycling is concerned.
You can also educate yourselves and your children about Global Recycling Day. You'll find projects that kids can do at school and many other creative ideas there as well.
Download The Peel Scrap App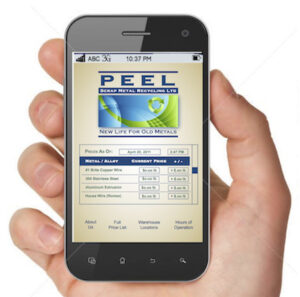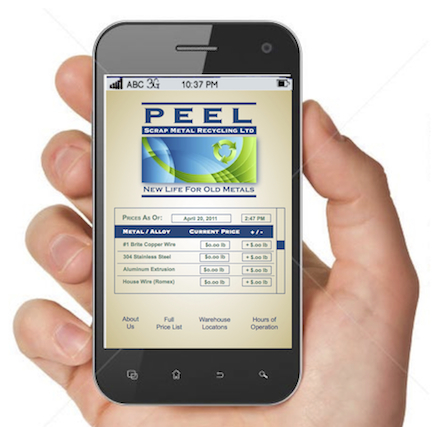 Just a reminder that our mobile app is available in both mobile operating systems. The app is free to download and available at both the I-Tunes and Google Play stores. It will keep you current on prices in addition to providing other useful links and information. (Search: Peel Scrap Metal Recycling).