China: What You May Not Know About It Will Surprise You
China, Beijing on a clear day.
We have all seen pictures of urban smog in many cities in China. In fact, the country is home to 20 of the world's 30 most polluted cities. Key among the factors involved is that coal produces 70% of China's energy. The country burns nearly half of the world's supply.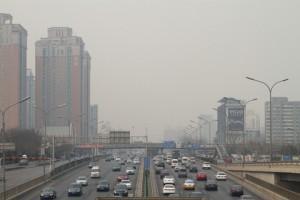 And it's not just the air that is of concern. It has been estimated that 90% of China's urban groundwater is contaminated. Over one-third of the fish species native to the Yellow River are now extinct and millions of people in rural areas rely on unsafe water supplies. The Green Fence In a well-reported speech last month to a conference of delegates at the Boao Forum, the President of Xi Jinping, said that China "needs to balance industrial development with green, sustainable development." This means that more emphasis would be placed on low-carbon industries such as recycling.
Often criticized for a lack of environmental standards and compliance, the Chinese government has, earlier in the year, begun a crackdown on low-quality imports from overseas. They called this The Green Fence. Every Fence Has Two Sides On our side of The Green Fence, these initiatives in the Chinese market are generally seen as encouraging. But they have created a ripple effect into world markets.
China, Beijing on a clear day
We are often asked by our customers if most of our material is being shipped to China for processing and resale. The answer is no. It used to be the case that low-value commodities in particular were containerized and shipped overseas for processing, but now the combination of awareness and controls both inside our country and externally have drastically reduced these types of export shipments. In fact, a number of customers in our industrial base have insisted we see to it that the scrap metal we purchase from them is not exported. And this is not an uncommon request in our industry these days.
On the Chinese side, since the Green Fence has been erected, stepped-up inspections have resulted in fines, jail terms, seized containers, and hold-ups at busy ports. Shippers are looking at other markets as alternatives as the costs and business implications pile up due to a lack of clarity and issues surrounding the uniformity of enforcement. But this is to be expected as the global market adjusts to these substantial changes in Chinese policy. Paradoxically, Many Barriers  Are Breaking Down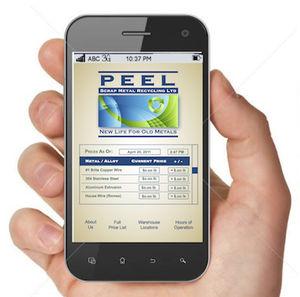 Like the butterfly, China is emerging from its cocoon, to slowly but surely become a major free market power.
The Green Fence is largely driven by a single major factor. The emerging middle class has evolved as a direct result of the economic growth in China. Urban, well-educated, and relatively well-off, they represent the most important consumer force in China's future industrialization and development. They are seen to be well represented in and the influential driving force behind a number of cultural, industrial, and economic changes in China regarding, among other things, working and environmental conditions, product quality, and foreign trade. As suggested by Arthur Mol in an article on China's middle class, their purchasing power reflects the Chinese goal of economic development through consumer spending. Of course, some adjustments are necessary to absorb the changes, but we can feel encouraged by these developments.scrap metal prices
China is a truly remarkable country and one of amazing contrasts. And while change has generally happened slowly in China, these recent developments such as The Green Fence, appear to be moving at a healthy clip. Our Media Does Not Report The Whole Chinese Story Because the North American press does not always tend to emphasize the positives, perhaps we can be forgiven for failing to take into account the enormous strides the Chinese have made in the race to sustainability. It is the world's leading renewable energy producer. By 2010 it accounted for 47% of all wind energy investments globally. It has actively increased its forest coverage, subsidized battery-powered cars and plug-in hybrids exceeded the capacity of the U.S. in terms of renewable electric power capacity and the list goes on.
We encourage you to find out more about China, because the more you discover, the more you will be amazed. Because no matter which industry you are in, your industry's future and China's are already or soon will be intertwined. For further reading on this topic, we refer you to the following articles: www.letsrecycle.com/news/latest-news/waste-management/china-pledges-2018more-effort2019-to-develop-recycling www.recyclingtoday.com/isri-convention-2013-green-fence.aspx www.amm.com/Article/3169360/China-cracking-down-on-waste-imports.html www.china-mike.com/facts-about-china/facts-pollution-environment-energy/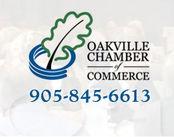 5th Annual Environmental Awareness Day In Oakville For those of you that will be in the area, come out and join us at our booth at the Oakville Chamber of Commerce, 5th Annual Environmental Awareness Day. It takes place on July 7th between 11:00 am and 2:00 pm at Trafalgar Village, 111 Cross Avenue in Oakville. www.oakvillechamber.com/environmentalawarenessday.aspx