We Had A Great Summer…Hope You Did Too.
After a brief hiatus, we are returning to the blogosphere with an update to some of the things that were part of our busy summer.
5th Annual Environmental Awareness Day – Oakville 2013
As you know, an important part of our mandate is supporting the communities we serve in any way we can. One of our favorites is Oakville Environmental Awareness Day.
This year's event was a great success and we were pleased to be part of it. Under the auspices of the Oakville Chamber of Commerce, Kerr Village, and Tim Horton's, volunteers participated in a community clean-up. There were activities for the kids, entertainment, green exhibits, lunch, and refreshments.
Our role in this event was sponsoring the end-of-life electronics drive. All proceeds were donated to Big Brothers Big Sisters of Halton including the proceeds from the electronics we collected for recycling. This is a great event that keeps growing each year. We hope to participate again next year in keeping with our commitment to be engaged in each of the communities we serve.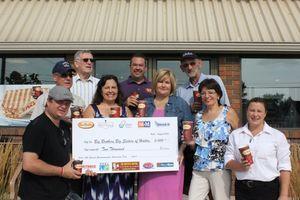 The tall fellow in the back right is our Peter Rennert who works with us in a sales capacity.
Oakville Beaver Readership Awards After winning the gold award in last year's competition, we were awarded second place this year. Paradoxically the award was "platinum', which as metal recyclers, we know can actually be more valuable than gold. But gold or platinum, we are always grateful for the support we are receiving in the Oakville community. The Canadian Manufacturing Technology Trade Show This was the first time we have participated in a trade show and it was quite an interesting experience. This was a huge event, the largest of its kind in Canada, with hundreds of exhibitors in all areas of manufacturing technology manufacturing management, and supporting services.
It brings together buyers and sellers in the manufacturing industry of both the latest equipment and technology and offers educational seminars on a variety of topics. From the turnout, you wouldn't think there was a slowdown in manufacturing. There were also some novelty exhibits such as a full-size replica of the famous (or infamous) Avro Arrow and the University of McMaster's solar car which has raced around the world. We were very pleased with the response and interest the attendees showed and made some very good contacts there as well.

That's Peter Rennert again, manning our booth.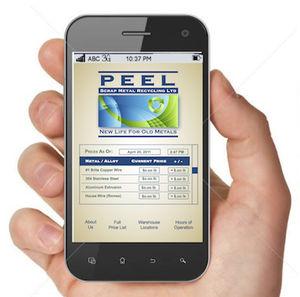 Introduction of the Peel Scrap App We are really excited to be able to provide this mobile convenience to our trade and manufacturing customers and to those generally looking to recycle their scrap metal. The App provides users of iPhones, Ipads, and Ipods with an extension of the pricing chart that appears on our website. It includes updated prices on a wider variety of metals and tracks their changes from the last pricing revisions. The App also features easy-to-access location, hours of operation, and contact information for our Mississauga and Oakville warehouses as well as a link to our main website. The App is free to download to Apple mobile devices. It is available at the App Store (Search Peel Scrap Metal Recycling ) or you can snap a picture of the QR Code below and link directly. You will find our new App logo starting to appear shortly in some of our advertising.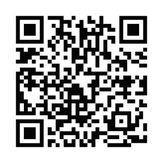 Take a digital pic with your Ipad Ipod or iPhone. It will link you to our download page in the App Store. The Peel Scrap App is a free download.