Every spring, a shiny red fire truck shows up on our street. The firefighters on board have arrived for a walkthrough inspection of our premises to make sure that all areas are safe for our employees, our customers, Giving Back and the firefighters themselves should an emergency arise.
This practice is testimony to the good governance of the City of Mississauga, Ontario where our business is located. The firefighters are always professional, friendly and offer practical solutions where they feel there is a situation that needs to be addressed. scrap yard
The Fallen Firefighters Foundation Giving Back
Firefighting is a dangerous occupation that has taken many lives. Yet there has never been a national memorial to honor those fallen in the line of duty as there are for police and our armed forces personnel. Scrap Yard Brampton 
A number of years ago, this problem was presented to us in a phone call from The Canadian Fallen Firefighters Foundation. The Foundation began in 1977 and was incorporated to meet the need for a truly national memorial. Scrap Yard Etobicoke
The Foundation is a registered, non-profit, charitable organization. Giving Back It is all-inclusive and relies on fundraising to operate. We are grateful to have been engaged, in our own small way, on an ongoing basis with this project. Scrap Yard in Burlington
In September of this year, the winning concept for the memorial was announced in Ottawa. It is to be located at LeBreton Flats near the new Canadian War Museum on a site owned by the National Capital Commission just west of Parliament Hill. Giving Back Construction begins in the summer of 2011 and the monument will be unveiled in September 2012.
The site itself has quite a history of its own. This is the area where the Ottawa-Hull conflagration of 1900 crossed over from Hull on the morning of April 26th, after destroying 1300 buildings, and moved on to kill seven people and destroy another 1400 buildings in Ottawa. The fire was finally stopped from spreading near the exact spot where the monument will be located.
Information about the Fallen Firefighters Foundation can be found at www.cfff.ca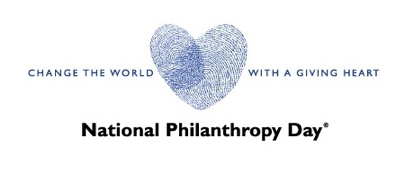 National Philanthropy Day
The month of November marked the 25th anniversary of National Philanthropy Day.
Although largely unheralded, it should be celebrated because of the extraordinary role the charitable sector plays in our society. In Canada, we have more than 88,000 charities and, to our credit, Canadians generously provide approximately ten billion dollars annually to improve the quality of life for less fortunate people in Canada and around the world.
We at Peel Scrap Metal Recycling Ltd. live and work in the Greater Toronto Area and have always made it a point to ensure that we give back to the communities we serve. Giving Back It is not an effort for us, but a responsibility we take very seriously. Giving Back Over the years we have supported numerous organizations, sports teams, charities, and individual efforts and all of us take a great deal of pride in the help we have been able to provide our community in this area.
For more information on National Philanthropy Day visit: http://www.philanthropyday.ca/