Steel Prices Remain Low
Those of you who scrap steel regularly are probably wondering when the alarmingly low steel prices will end that cycle. Although we wish we had better news, the reality is that it doesn't appear we will see a significant turnaround for a little while yet. A lot is at play here, and the stakes are pretty large.
Over the past few months, giant shredders have been idled at a few scrap locations, and overcapacity at the product end is also causing concern. Utilization rates at steel mills have dropped, and some mills have even been idled. It hasn't helped that oil prices have dropped quite a bit since the steel industry has significant exposure to the energy sector.
With no boom or major economic resurgence currently on the horizon, our best guess is that if we see some real improvement this year, it will not be until the last quarter. But as you can see from the graphic below, there seems to be a bit of a leveling out over the past few months. Cause for optimism? Let's hope so. Steel Prices Remain Low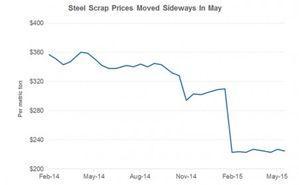 Steel Prices Remain Low Fancy That!
Still on scrap metal, for those of you who share an interest in the defense/ military industry, there are always some interesting articles about equipment being scrapped. Steel Prices Remain Low
Recently, we came across some articles concerning 16 cargo planes purchased for the Afghan Air Force. The planes were purchased in 2008 with a price tag of $486 million. They were scrapped in 2014 due to significant problems that kept them grounded. Those aircraft were sold for scrap at about $0.06 cents per pound for a grand total of $32,000.00. Wow! Steel Prices Remain Low
Here are two links to get you started for some interesting reading on this.
http://www.defenseindustrydaily.com/c-27as-for-the-afghan-air-force-05094/
http://abcnews.go.com/Politics/us-turns-486-million-afghan-air-fleet-32000/story?id=26083173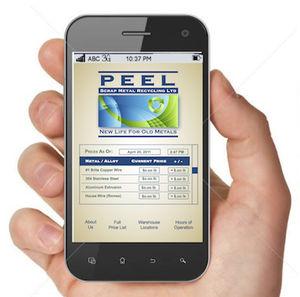 Download Our Updated Mobile App.
If you haven't done so already, our Peel Scrap App is free to download and available at both the iTunes and Google Play stores. It will keep you current on prices and provide other useful links and information. (Search Peel Scrap Metal Recycling)
********************
Peel Scrap Metal Recycling is a family-owned and operated dealer & processor
of a wide range of scrap metals, insulated wire, and end-of-life electronics.
With warehouses in Mississauga and Oakville, we serve the public, the trades, and small to mid-sized manufacturing companies in and around the GTA.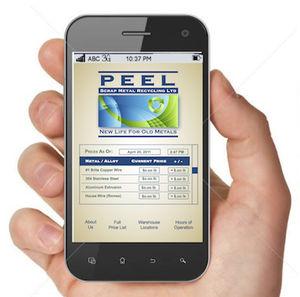 NOW MOBILE RESPONSIVE
PEEL MISSISSAUGA
2301 Anson Drive,
(North of Derry Rd off Torbram)
905 612-1288
PEEL OAKVILLE
1150 South Service Rd W.,
(Between 3rd Line & 4th Line)
905 825-1288