Recycling…It's Not the Oldest Profession, But It's Certainly Right Up There
Recycling has been around for quite a while. We know this because archaeologists have discovered that in periods when resources were scarce they find less waste at archaeological sites.
In fact, researchers suggest that recycling may date back as far as 400 BC. They also suggest that the Romans were active in recycling. Plato is often cited as a strong advocate.
Interestingly enough, the oldest known customer complaint dates back 3,766 years and involves the sale of copper. A Babylonian tablet unearthed in Southern Iraq revealed the anger of a copper merchant who went to the Persian Gulf to buy copper ingot to sell in Mesopotamia. The copper arrived late, damaged, and was the wrong grade.
The complaint letter was written in cuneiform on a clay tablet and is on display at The British Museum.
Many Kinds of Recycling
It wasn't just metals that were recycled. Along the way, processes were developed like those to recycle paper, to make bricks out of ash and dust, and turn rags into wool.
Recycling In Wartime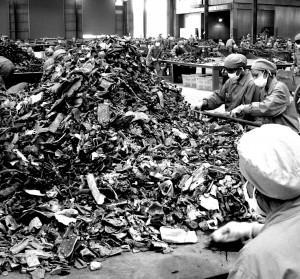 With the dawn of the industrial revolution, there was, of course, renewed interest in metal recycling as resources were in short supply. During the periods of World War I and World War II, governments all around the world launched marketing campaigns to collect as much metal as could be salvaged to support the war efforts.
At the same time, scrap metal recycling became one of the go-to industries for immigrants to North America (and other parts of the World) from Eastern Europe. They became peddlers. It didn't require a lot to get started or require the language and technical sophistication of some other types of work.
These immigrants, however, saw the future of the scrap metal industry and founded companies that grew and prospered for generations.
They understood what John Seabrook describes in his article "American Scrap" in the New Yorker as the "fundamental truth". The truth is that all metal that has ever existed in the world still exists and always will exist. The challenge is to see that it is renewed by recycling it in a way that is efficient in terms of both energy and waste.
Recycling Today
Nowadays, there are mergers and acquisitions involving many of these intergenerational companies which have created large industrial facilities rivaling the scale of other complex industries.
They are led by a new breed of young and well-educated business people who also understand the "fundamental truth." At the same time and alongside the complications of global trade and the movement of scrap metal, their education and resources are enabling them to apply new technologies and innovations within the framework of the many sophisticated technical, environmental, and business policies and practices which are now in play.
A New Wrinkle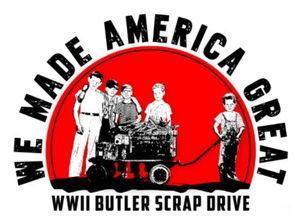 With all of the geopolitical and socioeconomic changes in the world today, one could speculate that we might find ourselves in a similar-to-wartime environment. A renaissance of industrialization and re-emergent manufacturing in North America and elsewhere based on protectionism and huge commitments of money to infrastructure spending.
If this is the case, and government policy turns from trade to, for example, rebuilding America with American workers, American manufacturing, and American products, then recycling will surely have a major role to play in providing the raw material input necessary for the successful deployment of infrastructure redevelopment spending on the enormous scale that is being touted.
Our Relatively Short History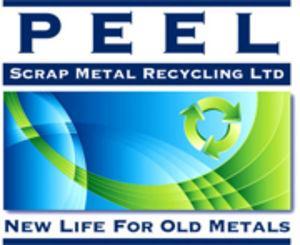 Our quarter-century-plus-year history at Peel Scrap Metal has followed the traditional developmental path through generations.
We understand the fundamental truth as reflected in our tagline New Life For Old Metals.
What makes us rather unique in the recycling industry is our desire to work with our customers on an individual basis and bring our industry into the communities we serve to make metal recycling both accessible to and rewarding for individuals, as well as a number of trades and industries at large.
And the acceptance we have received has been a big part of our ability to improve the quality of our services to our customers, whoever they may be.
Visit Peel MetalMart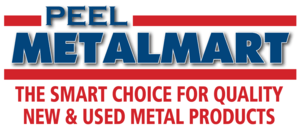 Peel MetalMart is the retail extension of our business where you will find a great variety of new and re-usable metal products at prices considerably lower than retail.
Check out our website for more information, location, and hours of operation. www.peelmetalmart.com