It's Not as Scary As It Sounds
At the moment, we are in the process of installing new and very powerful air pollution control equipment at our wire processing facility. Peel Scrap Metal Recycling Ltd
Commonly referred to as a 'baghouse', this equipment is much more than a gigantic vacuum cleaner. Baghouse systems are specifically engineered and set up to manage different dust-producing applications. Systems of this type are in use across a wide range of industries including foundry and steel operations, pharmaceutical manufacturing, food manufacturing, and the chemical, cement, and lumber industries. In fact, many industrial processes can only operate with baghouse equipment in place. Scrap Yard Etobicoke
The Benefits We Will Realize From Our Baghouse System.
In our case, there are some very good reasons for us to make this investment. Scrap Yard in Burlington
We will see a substantial improvement in the air quality inside our wire processing facility.
Our wire processing equipment will be able to operate more efficiently
It will allow us to process certain kinds of insulated wire that we could not process without this equipment.
It will reduce the risk of dust explosions which can occur when the dust is dispersed into the air in the right proportions.
Not A Simple Installation: Peel Scrap Metal Recycling Ltd
The Baghouse equipment itself came from N.R. Murphy Ltd whose head office is in Cambridge Ontario. Then there are a number of system components, ducting, etc that were manufactured elsewhere. And of course, there are several engineers and other contractors involved in the process all of which are being co-ordinated by the good folks at Kreator Equipment & Services Inc. of Orangeville, Ontario. Peel Scrap Metal Recycling Ltd
We are looking forward to having this equipment in place and being able to increase the operational safety and efficiency of our wire processing facility. Scrap Yard Brampton 
For more information on Baghouses and other types of Air Pollution Control Systems check out http://www.nrmurphy.com/ For more information on Kreator Equipment, check out their website at www.kreatorequipment.com
Peel Scrap Metal Identification Tips and Tricks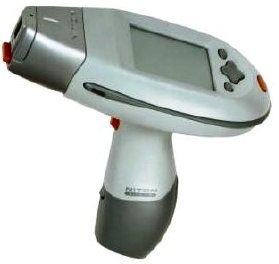 If you can't identify a metal from some of the more common tips and tricks we have offered in previous blogs, you might consider bringing your metal, or a sample of it, in for testing which we will be happy to do for you.
Our handheld analyzer gun is very accurate and will even provide the composition of the alloy it is testing. For example, if it is looking at stainless steel, it will not only tell you the grade of stainless steel it is comprised of, but it will also tell you the percentage of chrome, nickel, and iron which are the main ingredients of this alloy. scrap yard