Our Family Is Growing

As our area recovers from the Covid effect on businesses, we're finding that demand for our services is growing. And that's a good thing for both our area businesses and the economy in general.
Being a truly customer-centric company, we have added people and hardware accordingly.
Most recently the two beauties pictured above. On the left is a roll-off truck, which is designed to drop off and pick up bins from our customers. This is called the Western Star Tri-Axle and it's and is designed to transport bin loads of various sizes up to 40,000 pounds
Family Is Growing
The truck on the right is a 30-foot tandem box truck. This truck is for our customers with dock loads and can carry up to 30,000 pounds of payload.
At Peel, it's always been our philosophy to invest in the equipment to get the job done both effectively and efficiently. The steady growth in our business and the number of satisfied customers we have is ample proof that this approach works to the benefit of all.
Download The Peel Scrap App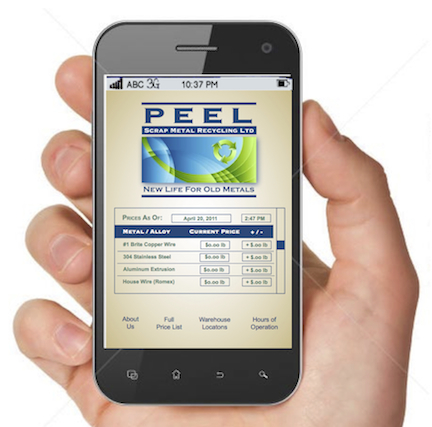 Just a reminder that our mobile app is available in both mobile operating systems. The app is free to download and available at both the iTunes and Google Play stores. It will keep you current on prices in addition to providing other useful links and information. (Search: Peel Scrap Metal Recycling).
Download for Apple mobile devices
Download for Android mobile devices