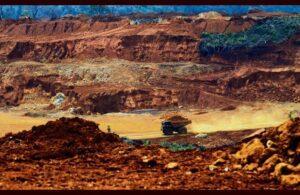 This is an article that we created in 2014, when Indonesia announced ban on nickel exports. This ban was relaxed in 2017 and a quota system was established
Recently, nickel miners have begun to complain that local smelters of their ore are able to buy it at prices much lower than those that can be charged to international smelters. As a result they have moved up a new 2022 ban on nickel ore to 2020, during witch time they will re-asses both their pricing structure and market viability
https://www.reuters.com/article/us-indonesia-nickel/indonesian-nickel-miners-to-stop-ore-exports-immediately-id KBN1X7106US
The original article (below) has a lot of excellent information about nickel and what makes it a highly priced commodity in today's world.
********
Nickel has been in the news lately because Indonesia has placed a ban on raw material exports. A country rich in resources, Indonesia currently produces around 20% of the world's supply of nickel. The reason for the ban is to encourage processing and refining in the country which in turn would produce jobs and spur economic growth.
A hard, corrosion resistant metal, which is magnetic at room temperature, nickel was discovered in the 1750s by a Swedish chemist who experimented on a dark red ore that was frustrating copper miners in Saxony. The metal is believed to be 100 times more concentrated below the earth's crust and the second most abundant element in the earth's core.
Canada Gets A Nickel Infusion From The Stars
In Canada, nickel has a long and interesting history – particularly where we are located in Ontario. Geological evidence estimates that our relationship goes back some 1.8 billion years to a time when a meteorite that was 10 kilometers in diameter struck the earth near what is now the City of Sudbury and created a crater that was 6 kilometers deep and 200 kilometers in diameter. The molten liquid that sank to the bottom of that crater was rich in nickel and other metals.
These deposits remained idle until the 1880s when nickel copper ore was discovered at the site during construction of the cross country Canadian Pacific Railway. That discovery launched a great deal of prospecting, mining and smelting activity and by 1910 Sudbury was producing 80% of the world's supply of nickel.
Today, Canada is among the world's top nickel producing countries. The Sudbury Basin still retains the largest supply of nickel ore but there have been other large deposits found, notably in Manitoba and in Quebec.
The Politics of Nickel
Nickel is one of the more expensive metals that we purchase and we have seen its value decrease by about 70% since its high in 2007. Although there is now an oversupply of nickel, the jury is still out on what will happen to nickel prices this year.
Indonesia does not currently have the capacity to process all of its ore and this could eventually lead to shortages and consequently higher prices for the metal. However, the sentiment among a number of analysts is that Indonesia will not be able to continue the ban and instead will allow some exemptions as they have done already for copper, zinc and other metals.
Complicating all of this, China accounts for about 50% of the global demand for nickel. Indonesia is its second largest trading partner and it relies on Indonesian nickel ore. It remains to be seen whether the Chinese will leverage their economic influence with respect to the export ban. In the meantime, China has stockpiled at least a six month supply.
With nickel being a key ingredient in the production of stainless steel, this is an important story for many of our customers. Parliamentary elections in Indonesia will be underway in April and we will endeavor to stay on top of this and report back in the Spring.
Scrap Metal Raised To An Art Form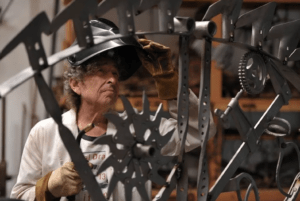 A while ago we did a blog on sculptures that were made from scrap metal. It was terrific to see how this material can be re-purposed with such imagination and ingenuity. Recently, our friend, Jim Murray of Onwords & Upwords, sent us this link. You might recognize the man in these pictures. Are you Ready?
http://twentytwowords.com/2013/11/12/bob-dylan-is-a-welder-and-he-makes-big-iron-gates-out-of-scrap-metal-5-pictures/
Download The Peel Scrap App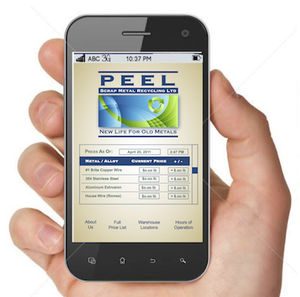 Just a reminder that our mobile app is available in both mobile operating systems. The app is free to download and available at both the I-Tunes and Google Play stores. It will keep you current on prices in addition to providing other useful links and information. (Search: Peel Scrap Metal Recycling).