Introducing Peel MetalMart. Doing The Right Thing Made Easier.
There are only two sources for the natural resources used in industrial manufacturing – extraction from the earth and recycling.
The "recycling" in our company name highlights what we do. It focuses attention on our efforts to mine the urban and rural landscapes for discarded, end-of-life materials from above the ground which can then be put back into the stream of inputs necessary for the industry.
By now, most of us are aware of the energy offsets and other benefits of using recycled materials in production processes. But there is also a good deal of material we come across that can simply be re-used.
While we have always been mindful of that, we are excited to inform you that we have decided to open a retail outlet that will inventory and sell reusable products at significant savings in comparison to conventional sources for the same types of material.
Peel MetalMart Outlet
Our retail outlet is called Peel MetalMart and it is conveniently located directly across the street from our public yard in Mississauga. It will sell both reusable and new materials including structural steel and pipe, electrical and plumbing supplies, and nails and fasteners.
This material is ideal for those DIY projects or construction jobs where the budget is tight
Peel MetalMart offers a custom-cutting service and accepts cash and major credit and debit cards. It will be open Monday to Friday from 8:00 A/M until 4:00 P/M.
There are aspects of every business which can be improved. At Peel Scrap Metal Recycling we are constantly looking for changes, additions, and innovations which will do just that. Our Peel MetalMart retail division is a case in point. We hope to see you there as the business develops.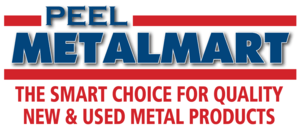 Open 8:00 – 4:00 Mon – Fri 905 694-9858
www.peelmetalmart.com • info@peelmetalmart.com
2286 Anson Dr, Mississauga, ON L5S 1E8, Canada
West Off Torbram 2 Blocks North Of Derry Road
Peel Scrap App
This a reminder that our App is free to download to smartphones and other devices operating on either Apple or Android platforms.
In addition to information about our MetalMart retail store, we have also added some common steel grades to the pricing information on the app. These will be kept current with the same frequency as the other prices on the app.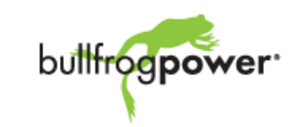 Our public yards are bullfrog powered
with 100% green electricity